In Memory
Donald E (Donny) Olson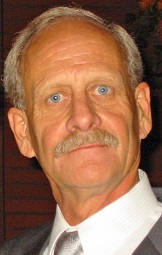 Donald E. "Donny" Olson Sr., 69, of Billings, passed away in the comfort of his home Oct. 28, 2017.
Donny was born Feb. 23, 1948, in Billings to Sheldon and Pauline (Gregoryk) Olson. He attended local schools and graduated from Billings West High School in 1967. Donny began his career with Plumbers and Pipefitters Local 30 after graduation and was a 50-year member at the time of his death. He enlisted in the United States Marine Corps and served one tour of duty in Vietnam from 1969-1970. He married Carlotta Stoltz on July 6, 1969, and they had two children, Donald Jr. and Windy. Carlotta passed away in 2001.
Donny was a passionate fisherman and talented fly tier. He loved to fish with his son and brothers Tom and Dick. He was an avid gardener and was known for his homemade salsa. He was a hardcore Oakland Raiders fan.
Donny married Serina Embry in Billings on Oct. 8, 2005. They enjoyed playing board games, going to the hill climbs, car races, plays, traveling, and spending time with their grandkids. He loved to BBQ and made the best shish kabobs. Donny also enjoyed ushering at his church. He was a friend to all and could go nowhere without running into to someone he knew.
Donny was preceded in death by his wife Carlotta; parents, brothers Jim, Larry, Tom, and John, sister Polly Stauffer and husband Walt, and grandson Ryeli Embry.
He is survived by his wife Serina, son Donald Jr, daughter Windy (Dave) Hufstedler, Serina's children: Amber (Eric Cates) Embry, Jill (Jon) Pentzer, Kelley Embry, and Tom Embry, grandchildren: Kasarah, Nick, Zach, Tucker, Cody, Kenzie, Sam, Zoey, Ben, Bella, Tatiana, Jake, and Joey. He is also survived by his brother Dick (Kay) Olson, sister Penny Olson and several nieces and nephews, his mother-in-law Betty Bourne, sisters-in law Debbie Olson, Christi (Wayne) Papke, brothers-in-law Tom (Kris) Bourne and Brad Bourne, and best friend Doug Iams.
The family would like to thank Compassus Hospice and Synergy Home Care for their compassionate care and support.