In Memory
Dewayne Ness
DeWayne E. Ness, 70, of Billings, MT, passed away at home on Jan. 8, 2020, with his wife by his side. He was born on Oct. 30, 1949, in Billings, MT, to Elwin and Virginia (Cornell) Ness. He graduated from West High School in 1967.

In Sept. of 1984, he met the love of his life Cynthia (Cindy) Sickels. He always said he would not get married until 9/9/99 (which was Cindy's birthday). They married on July 15, 1995 in Las Vegas, NV. On 9/9/99, he surprised her with a renewal of vows ceremony. He loved her so much he married her twice.

He served in the U.S. Army as a Radar Mechanic on a missile site in Korea. Following his discharge in 1972, he went to work for Cable TV. He then decided to follow in his Dad's footsteps in law enforcement and joined the Billings Police Department on April 15, 1977. He always said he never forgot his anniversary because it was tax day! He retired after 30 years on May 18, 2007. During his time with the Police Department he rode a motorcycle, was an accident investigator, ran an alcohol sting for underage drinking, and was a court officer for City Court with Judge Mary Jane Knisley. In March of 1995, he received the Medal of Valor for his role in assisting with capturing a carjacking suspect, which included a shootout under the Sixth Street Underpass.

In his younger years he enjoyed bowling, fishing and hunting. He especially enjoyed spending time at the "Police Cabin" on the Stillwater River where he would fish during the day, play horseshoes in the early evening and play cards at night. He spent many hours playing Pogo online, doing puzzles and competing with Cindy doing Sudoku puzzles. He was the best Candy Band Keno player. It wasn't unusual for him to get over 400 free games. The most enjoyable time for him was taking his fur baby, Benny, for two walks per day in the park. Benny didn't care if it was raining, snowing or a 30 below windchill factor, he would follow his daddy around the house until he got his walk. He enjoyed his nightly bowl of vanilla ice cream with chocolate syrup. Of course he shared with Benny.

He was a devoted son to his parents. When his dad became ill and placed in a nursing home in 2011, he would visit his dad every morning for a game of Dominos. In the afternoon, he would pick up his mom and take her to visit his dad and participate in whatever activity the nursing home was having that day. He did this 7 days per week for 4 years.

In June, 2018, he was diagnosed with cancer. No matter how much pain he was feeling he always had a positive and "kick ass" attitude. He fought a very hard battle until the end. He never gave up hope he would beat this disease.

He is survived by his wife of 24½ years, Cindy Ness; fur baby, Benny; 2 children from a previous marriage, Chad (Anita) Ness and Tami (Rich) Walter; grandchildren CJ Ness, Brett Ness and Jordyn Walter; great grandchild Marlee Ness; brother Greg Ness; mother-in-law Patty Hougham; sister-in-law Cathy Wilsey; many nieces, nephews, cousins and friends.

He was preceded in death by his parents Elwin and Virginia Ness; brother Robert (Bob) Ness; maternal and paternal grandparents; father-in-law Charles Sickels; and fur babies Beau and Cassie.

The family would like to thank Frontier Cancer Center, especially Drs. Cobb and Lamm, for their compassion and care for DeWayne during his illness. Please know he admired the entire staff at Frontier. He always said he could walk in the front door in a "downer mood" and walk out with a smile on his face. He truly appreciated each and every one of you.

I love you with all of my heart. You were my husband for 24½ years and my best friend for 35 years. I will miss you, but will see you again and our love for each other will be just as strong as it is today. Cindy

Cremation has taken place. A Celebration of Life will be held on Saturday, February 8, 2020, at Fiddler's Green, 5104 Southgate Drive, from 10:00 am – 12:00 pm. Children are welcome to attend.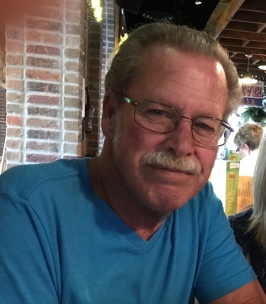 .