In Memory
Ted Brewer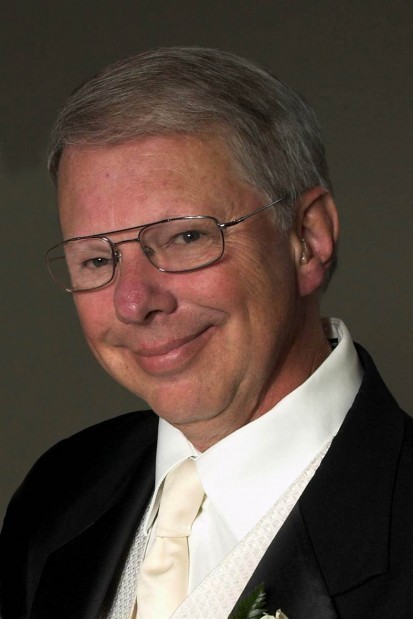 Ted Kenneth Brewer, 60, of Billings, passed away unexpectedly July 13, 2009, at Billings Clinic, surrounded by his loving family. We are heartbroken to have lost such a loving, caring, giving, husband, father, grandfather and friend, and our lives will never be the same without him, his twinkling eyes and beautiful smile.
Ted was born in Billings, Jan. 21, 1949, where he attended grade school and junior high. He met the love of his life and soul mate at the skating rink while in high school at Billings West High. Suzanne and Ted married in 1967 and began building their lives. He got a business degree from Eastern College in Billings while working two jobs and raising a family. He used his degree working for the school district for 22 years.
They had three children: Nancy (Brewer) Gerbasi, Barbara (Brewer) Depasquale and Daniel Brewer. Ted loved his children greatly and spent his life doing everything in his power to provide care, love and structure. Dad was the most calm and caring man with an incredibly huge heart for his family. He adored all his grandchildren and loved watching their many activities from soccer to gymnastics and everything in between; however, his favorite thing in the world to do was fly fish. He tied his own amazing flies during the winter and would patiently (one of dad's best virtues) await the fishing season as if it were Christmas. He would spend countless hours on the Stillwater and rarely had an outing without catching a beautiful brown trout. His family always worried about him when he fished because he would do just about anything to get to the right spot, which often included him neglecting to watch where he was going. Consequently, this resulted in many wet and cold trips floating down the river. Nonetheless, there was no way we were ever going to keep him from fishing, so we just would make sure we sent him off with a smile and a prayer.
Dad had many talents, but one of his best was cooking steak. No one could do it like him and whenever there was meat to cook he was the only one that could do it just right. Dad also loved his roses and had a soft spot for anything furry, especially the rabbits in his yard. The dogs in the family would never ever get passed by without a good rub from his strong hands, which he also used often as the family masseuse. He gave the longest, best massages because he never, ever tired.
Ted recently joined the Catholic Church, and Ted and Suzanne were able to renew their wedding vows on April 13, 2008, the same day as their 41st wedding anniversary. It was an event that meant the world to him and, on that day, he just beamed.
When Ted and Suzanne married, they knew from the start that they were a match made in heaven. In fact, there was always the joke in the family that no one else could have put up with either of them except each other. They were perfectly compatible and Ted loved Suzanne so much words cannot describe the loss she feels.
Ted is survived by the love of his life, Suzanne Brewer; daughters Nancy (Brewer) Gerbasi and Barbara (Brewer) Depasquale; son Daniel Brewer; grandchildren, Lynea, Tonisha, Matias, Christian, Miquela, Tessa, Lucas, Marcos and Shaylin; and mother Susan Brewer. He was preceded in death by his father, Gaylord Brewer.
Ted will be missed so much.
His funeral Mass will be held at 11 a.m. Thursday July 16, at St Pius X Parish. In lieu of flowers, the family asked that charitable donations be made to the American Diabetes Association.