In Memory
Dean Michael Armstrong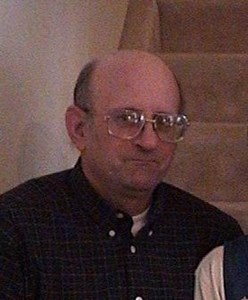 Dean Michael Armstrong 67 of Aurora, CO passed away on November 27, 2016. He was born in Great Falls MT. to Doris and Earl Armstrong.

Dean graduated from Eastern Montana College where he received his BS in 1976. Dean was active in the order of DeMolay serving as Master Councilor and received the Degree of Chevalier. Dean married Debbie Espeland in 1972, with his brother Gary officiating his first wedding ceremony. He served in the US Army as a Surgical Tech. He worked in the oil industry as a Senior Accounting Analyst in Denver, CO. until his retirement in 2010. He enjoyed ice skating, country dancing, pool and outdoor activities. After retirement he became known for his inlay woodworking, designed by adapting quilt patterns.

Dean is survived by wife Debbie and son Jason (Dustin Lawrence). Brothers David (Marie), Gary (Laurel), Greg (Shelline), Ronald (Tracy Summers), Scott (Donna), Donald (Max), sister Jean Burns (John) and many nieces and nephews. A very special person in Deans life was Kassie Steffen.