Billings West High School


Class of 1967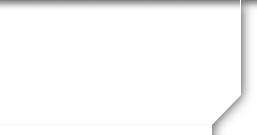 Class Chatter


Not a member?
JOIN HERE
Find and click on your name.

well...like it or not You get to have another Birthday ! Happy Birthday my Friend !!! Be Well !
What a huge loss to her graduating class and her family. So glad I got to see and visit with her at our 50th reunion. Sending much love and hugs to her family
Sorry to hear about your dad Gary.
Bob ...thanks for mentioning the Vets. Any and All that served from BWH or anywhere ...DESERVE ALL our RESPECT !!!
Hi Darrell, Nice to see you on here, remember so many good times we had growing up on the south side!! I hope you're well. Allen
Posted on: Mar 04, 2018 at 11:00 AM
It was soo much fun to be there for #50 !!! The class of 67 was and still is a GREAT group of friends !
Had a great Christmas at the Atlantis Resort and Casino in the Bahamas with my 3 kids!!
Posted on: Jan 24, 2018 at 12:20 PM
Hi,

Yes, we moved full time to Green Valley, AZ in November from Washington state.

We had purchased a townhome last year and came for the winter last year. We decided to make the move permanent so we bought a larger home here last summer and have the townhome for a rental.

We will still be in the NW in the summer visiting friends and family and spending time at our cabin in Oregon.

Hope all is well with you and your family.

It is so sad to read of Donny Olson's passing. What a fun person he was.

If your in our neighborhood, give us a ring., 520.398.5316.
Sorry to hear this, I started out in the first grade with Penny, really nice girl, lady.
Posted on: Sep 12, 2017 at 5:11 PM
For those who missed it, Bob Sorenson did a great job as the emcee of both the Friday & Saturday reunion events. Among the comments he made Saturday was a well-deserved "thank you" to the reunion committee members. That said, I think one committee member may have been overlooked. And that member is (drum roll please..... ka-ching) Bob Sorenson. Thank you, Bob, for another great job !

This was my 4th reunion (I missed 30) . But it seems to me that there are a few people who have done a lot of work in supporting EACH of these events. There are a few people who have been on all (or nearly all) of the organizing committees. There may be others as well, but the ones I am aware of are: Chris Kuhleman Dorr, Carol Wallinder Daniel, and Judy Knight Fox. A SPECIAL thanks to each of you for the heavy-lifting you have done over the years !
Great to see you again...my email address is avent62426@aol.com. Stay in touch please.
It was good to see you again Jim....your looking good. Allen
Posted on: Sep 05, 2017 at 12:49 AM
Hey gang ...should of done this earlier ...We...(my wife Sue/I) will be there thurs. p/m . Can't wait !!! Looking forward to this !!!